Fine Sewing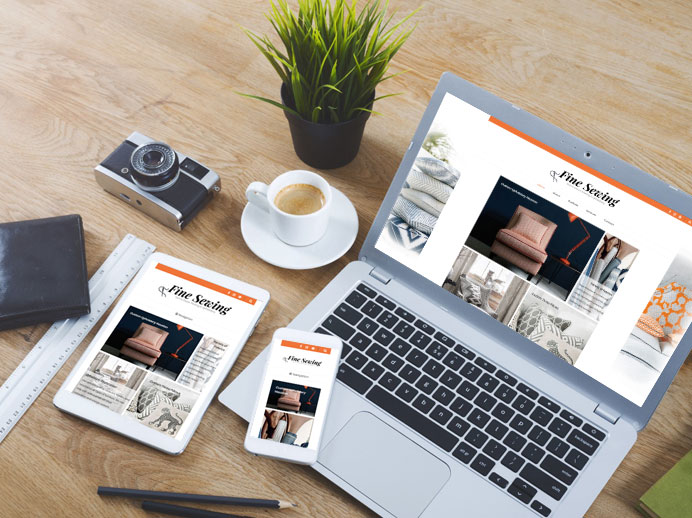 – Story
Fine Sewing is a local upholstery and home decor sewing shop. They provide a variety of services such as custom curtains and drapes, decorative pillows and pillowcases, and custom made cushions. Fine Sewing had the opportunity to work with some of large restaurants, hospitals, interior design firms and other local business.
– challenge
Prior to hiring aStash owners had no logo design, no website and even weren't sure about colors they would like to use in their brand identity. Our challenge was to create a unique style for the company and bring personality and color to upholstery small business.
On the online marketing side the founder needed help in creating and developing a social media presence. They also had multiple duplicate listings they would like to get rid off and create a new updated Google business page with the details of their business and portfolio photos.
– wordpress website design
Astash team created 5 options of the company's logo to choose from, adding an accent to the company's services. We came up with colors and sketches for their services to represent brightness and unique touch of the business. We also made sure all the portfolio pictures and extremely well represented and customers could see different styles and fabrics Fine Sewing is working with. Fine Sewing also wanted to create a map that would display only a service area without the exact location. We created the map showing 50 miles service area around the city and customized it with the style of the brand.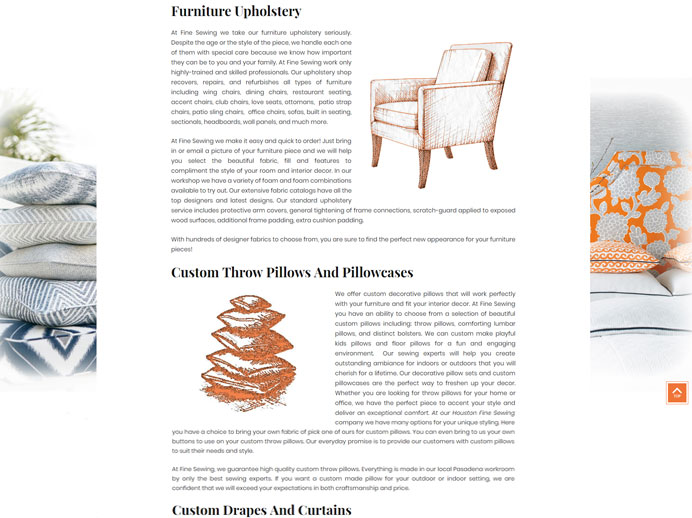 – mobile responsive website design
Important aspect for Fine Sewing was to have a fully responsive website that would look good on all the screens. We customized all the pages on the website and 2 different galleries to show information and pictures beautiful on different devices.
– brand identity
It is so important for the new business to create an image and maintain the reputation. We helped Fine Sewing to develop their online presence by creating their website as well as developing their social media channels (Facebook, Pinterest, Instagram). We focused on Google Maps and Google my business listings to make sure Fine Sewing is visible to the most important clients – local clients. When a company expands, our goal to keep updating and maintaining their website and help Fine Sewing to continue succeeding online.
– astash web design company fort collins
At aStash we provide Fort Collins website design and development services. We have years of experience in internet marketing and search engine optimization. Whether you need a custom web design, content management, social media marketing or seo services, we can help! See more about our wordpress web design Fort Collins services, check out our website design pricing, and see our digital marketing & WordPress maintenance packages.