Web design and SEO reviews
"You are amazing! Such great results. Thank you so much."
– We are humble and don't like to brag, so we let our clients do it for us.
Our Clients are large, medium and small businesses, including leaders in industries who are interested in quality search engine optimization and increase of sales.
We are the Web Design and Digital Marketing Company aStash. We are a 100% family owned business located in Fort Collins and proudly serving Colorado small businesses. Astash is a company that creates vibrant and stylish websites, as well as brings websites back to life that do not provide the desired results to their owners. We take on all the hassles of developing, designing, promoting the site, filling it up with the content, and marketing your business. You will only have to enjoy its success. With decades of experience, we provide a wide range of advanced technology and internet services, and we do it at the highest level.
It is no secret that a website is almost always a customer's first impression of a business. Before calling your small business or arriving at your business location, the potential client first checks out your website and your online presence (so-called online business card). Only then does the client choose to contact you or go with your competitors. Web design plays a key role in this matter. Website design is what we are most proud of. Our team creates a unique and unforgettable brand for businesses that will not leave visitors with an indifferent attitude.
We respect our partners and clients. During our projects, we not only use our own work, but at the same time take into account our clients evolving wishes and ideas. We are an energetic and experienced team working in the right livelihood. And if you are looking to grow your business and need a website that will be an effective tool to drive your sales, contact us today! We know how to help!
We guarantee professionalism and a client-oriented approach to each case, from the first contact and to the project completion.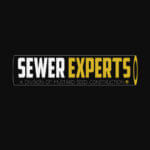 Kateryna and her team are absolutely amazing. Kateryna sat with us to go over our needs to help build our website. Our website is clean and professional looking. Outside of sitting with us to understand our business, she did her own research on our industry and familiarized herself with what would be needed to compete with companies that have been established longer and are bigger in size. When we initially started our company, I tried to keep costs down by building our website. We had zero presence and were unable to be located on any search engine. She completely revamped our website and within six months, we were in the top five companies on every search engine. Our presence on the internet has helped us to grow our business significantly and has kept our phones ringing. The more jobs we have booked, the more reviews we have gained helping to continue our credibility. Beyond building our website and growing our presence, Kateryna has met with us quarterly to review our progress and help us understand where we stand against our current competition. She is professional and is one of the best investments we have made.
Marisa Beaver
Sewer Experts
We had originally built our e-commerce store in Squarespace and wanted to work with a reputable SEO company to get our traffic and sales up. Our rep did a deep analysis of our site and determined to get the best results, we should rebuild the site through Wordpress. Our rep worked with us to first recreate our site and transfer of our products and content over to Wordpress. Once that was completed, they started in on the optimization. Our rep worked on optimizing all of our pages and products through content management and coding. Before we worked with aStash, we were not getting any organic traffic or sales. since the project has been completed, our organic sales have been up 100% and we are ranking on pages 1-3 on google for various keywords. Kataryna also helped us to learn a totally new platform through the process so we can manage and update our own SEO moving forward. We are very happy with our results and would highly recommend aStash to our friends and family. I really found the traffic results most impressive about this project and company. We went from receiving no organic online orders to 4-5 per week and those continue to grow.
Theresa Marcucci
Elle & Reese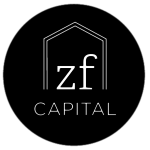 aStash asked us to send sample websites, brand guidelines, and current projects. We met to discuss our vision and the scope of the site. We quickly received a design idea within about a week and worked through what we liked and did not like. We had 2-3 phone conversations, multiple emails, and one final in person meeting to review every page. I was always impressed by the quick response times and fast turnarond of changes. Most of the time they were waiting on us! We have a professional site that is incredibly fast and easy to navigate. I was most impressed by the speed that it was delivered to us. We could have been up and running faster if it was not for delays on our end. I have already received a few comments from clients that like the site, and it has only been live for a few weeks.
Michael Zoellner
ZF Capital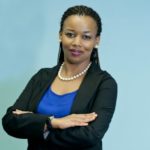 We have been working with Kateryna for the past few months on our company website development and SEO. She is very professional, very thorough in her work and provides impeccable services. She is always available to assist in all questions about the scope of the work and beyond. She delivers on her promises unlike other professionals we have encountered in the past. I highly recommend her services.
Claudine Gasana
Law Office of Claudine U. Gasana, PLLC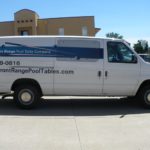 Wow…Kateryna was fast and efficient and had my Malware removed very quickly. She found things from 2016 to recently and made everything look great and secure. She fixed problems with my SSL and gave me better explanations than any other web person I have used over the past 20 years. A pleasure to work with!!! Thank you.
Jody Dean
Front Range Pool Table Company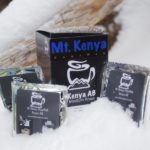 Working with Kateryna is one of my best experiences I have ever had. She is very personable and very good at communicating. She works fast and also very detail oriented. I very highly recommend Kateryna.
Stephen Muraguri
Mt. Kenya TECO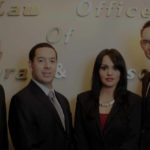 We are extremely happy with our website designed by AStash! They are also working on our SEO & digital marketing, and we have seen great results so far!
We would absolutely recommend them to anybody who wants to have a strong online marketing presence and be found on google searches. They are always available when we have questions and are very professional.
Jorge Forero
Law Offices of Herrera & Associates, PLLC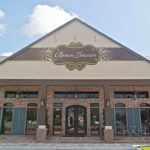 We are working with Kateryna for over two years now and we are so satisfied with the knowledge she has and the hard work she put in. She developed eCommerce for us and created a new website. She also maintains all of our marketing and social media projects. We will continue working with her and her company and we definitely recommend Astash!
Deborah Brown
Brown Interiors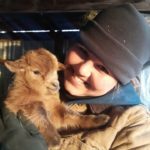 AStash is a professional and talented company. They brought wonderful designs to the table and were quick to add in or change anything I wanted. My website is beautiful and I am thrilled with the results. Love supporting another local business!
Christine Bauer
Burlap & Lace Soap Company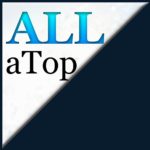 Great company with the great team! They built a web portal for us and optimized it for SEO. We also use their paid Google Advertising services. They provide excellent customer service and outstanding communication throughout the project and after the completion. We highly recommend aStash digital agency!
All-aTop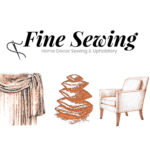 We hired Kateryna to create our sewing firm's website and she delivered a great work. Astash had an amazing understanding on what we wanted brought many aesthetically pleasing ideas to the table. She created our logo and developed content for us. We highly recommend astash.
Cecilia Palacios
Fine Sewing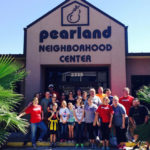 Kateryna rebuilt our website keeping the style of the original design. The result was really impressive! Our board of directors really liked every element. Our non-profit website looks great on all the devices and delivers what we've asked for – donations, events management and tickets sales, and brings our values to the users!
Pearland Neighborhood Center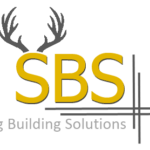 Good experience overall. Katya has worked on our logo design and website a few years back. Communication was great throughout, logo was exactly the way we envision, and the website is working the same way after 2 years even with no maintenance done to it. Well done!
Stag Building Solutions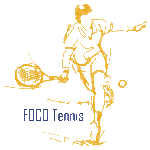 I searched for a professional company that understood how to not only meet my vision of "my website", but had marketing expertise to build into the design. My needs were met and the result is perfection! It was the best choice to hire aStash team as my web designer, developer, and SEO specialist. As a Google expert, Kateryna's vast marketing knowledge is priceless!
Foco Tennis