Slide
Testimonials
Read the Latest Client Reviews
"You are amazing! Such great results. Thank you so much." – We are humble and don't like to brag, so we let our clients do it for us.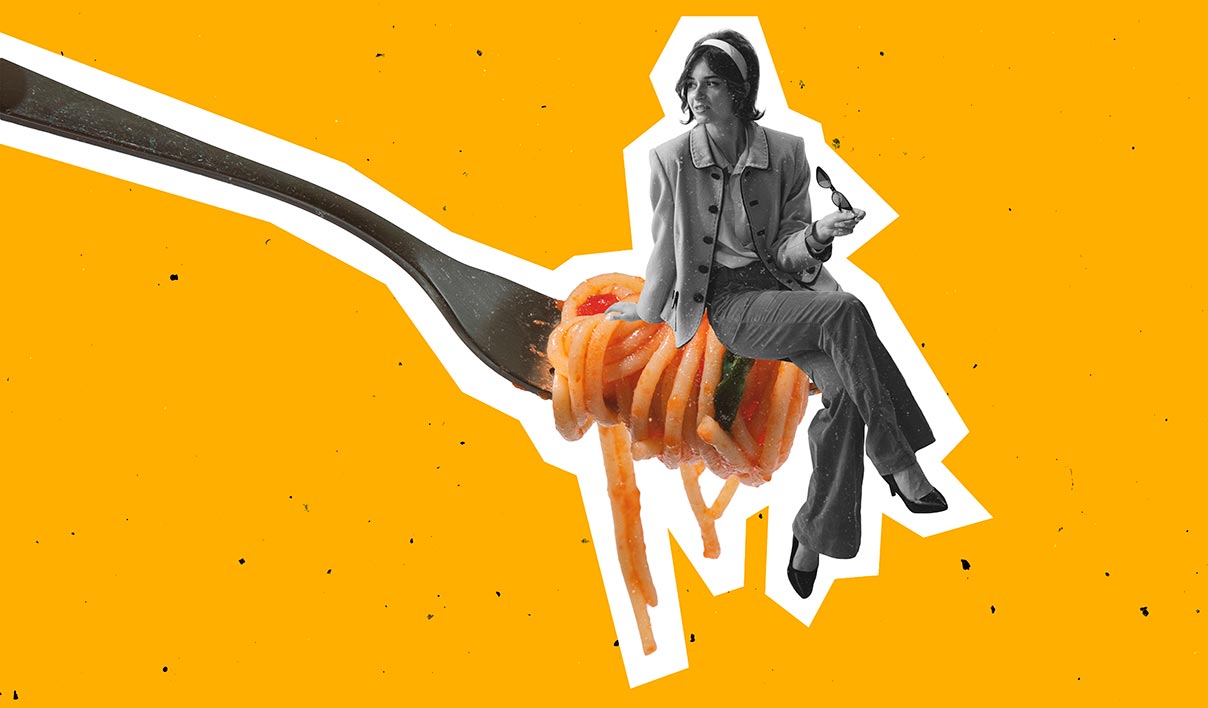 Read our verified
Google Reviews
Google reviews have become an integral part of the buyer's journey, so much so that 77% of consumers now say they "always" or "regularly" read online reviews when browsing for local businesses. We are proud to have an outstanding relationship with our customers and a high retention rate which shows in our 5-star reviews on Google my business profile!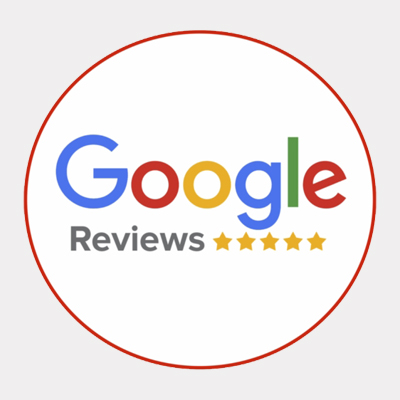 Working with Kateryna is one of my best experiences I have ever had. She is very personable and very good at communicating. She works fast and also very detail oriented. I very highly recommend Kateryna.

To be honest I was really impressed by the results. To start, I was shocked by how efficient this team was. Second, it was easy to communicate Katerina at any time, every detail was discussed and, as a result, no complaints at all. Such a great job was done overall! I don't have to worry much about my website's performance and my sales have increased tremendously. You can definitely trust astash with you SEO, and overall, any website work.

We are extremely happy with our website designed by AStash! They are also working on our SEO & digital marketing, and we have seen great results so far!
We would absolutely recommend them to anybody who wants to have a strong online marketing presence and be found on google searches. They are always available when we have questions and are very professional.

We hired Kateryna to create our sewing firm's website and she delivered a great work. Astash had an amazing understanding on what we wanted brought many aesthetically pleasing ideas to the table. She created our logo and developed content for us. We highly recommend astash.

I LOVE working with aStash! They build all the website of my business and they are also helping me with the SEO. You can see the wonderful site that they created at Isidoraflowers.com ! They are very knowledgable with building the perfect e-commerce platform, with the best functionalities and it makes it easy for me as a business owner to use it. The aStash team is always FAST and super responsive when making changes or last minute corrections. My website required a lot of functions that needed to be programmed one by one and there is nothing that they can't do. I trust them a 100% with my online shop. Also, I have only been working with them with SEO for a couple of months and people are already finding my site. Thank you thank you aStash!

Wow...Kateryna was fast and efficient and had my Malware removed very quickly. She found things from 2016 to recently and made everything look great and secure. She fixed problems with my SSL and gave me better explanations than any other web person I have used over the past 20 years. A pleasure to work with!!! Thank you.

Kateryna and her team have delivered amazing results throughout the 8 months we have been working with them. Her communication is outstanding she has been responding to my texts and calls consistently, after hours and on the weekends. I can finally find my website on Google and I get daily calls from potential clients that have been a huge success for a recently opened business. I found SEO services pay for themselves a lot faster than expected and I'm planning to continue our partnership with astash web design and marketing to grow my business. I highly recommend Kateryna and thank you so much for a truly incredible effort.

Great company with the great team! They built a web portal for us and optimized it for SEO. We also use their paid Google Advertising services. They provide excellent customer service and outstanding communication throughout the project and after the completion. We highly recommend aStash digital agency!

Astash was an amazing discovery and asset to our business. The SEO services they provided managed to increase our traffic exponentially, which was made even better by their flawless redesign of our website! Anyone that's interested in the best possible web design services in the city of Fort Collins should be going to astash.
Clutch operates as a ratings and reviews platform for IT, marketing, and business service providers. All the reviews go through a thorough verification process! We have had extremely positive feedback from our customers on Clutch maintaining perfect 5-star reviews!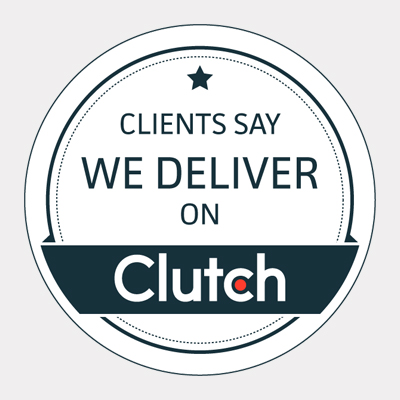 Pearland Neighborhood Center

The platform change was absolutely the right thing to do. Our website looks so much more professional than before. It also made our day to day operations a lot simpler since we have added the desired online functionality. We get most of our ticket sales online which saves time for our staff. We also found it easier for users to sponsor events applying and paying through our website. The result was really impressive! Our board of directors really liked every element. PNC website looks great on all the devices and delivers what we've asked for - donations, events management and tickets sales, and brings our values to the users!

The long-term engagement has resulted in 5,500 new users via organic traffic and 6,500 users via Google Ads. aStash Web Design & Marketing performs a variety of services, producing high-quality results across the board. They developed our Amazon store with roughly 15,000 items in it. Not only that, but also sought out furniture vendors from our existing vendor list that were capable of partnering with us to drop ship items to our amazon buyers. The team is genuine, personable, and communicative. Their hard work and attention to detail set them apart. Kateryna is honest and never afraid to come up with new ideas or try different strategies to improve. She really cares about our business and genuinely wants to help us grow.
Texas Construction Company

From logo to collateral, aStash Web Design & Marketing delivered a brand new look and feel for the client. They also delivered SEO and content generation. The team's creativity, customer service, and attention to detail were top-notch. They collaborated well with the internal team and management.
Co-Owner, Big City Burrito

Our website is functional, updated and beautiful. We are pleased with the look, structure and usability, and feel of the website. Kateryna was easy to communicate with in-person, by email, or by phone. She was very helpful any time of day and even on weekends. We had our website totally revamped by this company. It was a wonderful experience from start to finish!! Can't recommend them enough!! Kateryna was very easy to work with and incorporated our ideas along with her professional input. Five stars!!

Our phones are ringing off the hook! We are receiving 15-30 calls every week and another 5-10 new visitors to our website daily within our service area. We are moving well ahead of our industry competition in regards to domain strength and visibility. I can run a quick search on Google for our industry and I immediately can see our website at the top, not to mention showing up in equally high Google Maps, which personally I find impressive. Kateryna and her team are absolutely amazing. Within six months, we were in the top five companies on every search engine. She is professional and is one of the best investments we have made.

Before we worked with aStash, we were not getting any organic traffic or sales. since the project has been completed, our organic sales have been up 100% and we are ranking on pages 1-3 on google for various keywords. Kataryna also helped us to learn a totally new platform through the process so we can manage and update our own SEO moving forward. We are very happy with our results and would highly recommend aStash to our friends and family. The workflow between our team and theirs was very effective. We communicated mostly through email and any time I had a question or needed help - Kataryna responded typically within the hour.
Operating Partner, ZF Capital

We have a professional site that is incredibly fast and easy to navigate. I was most impressed by the speed that it was delivered to us. We could have been up and running faster if it was not for delays on our end. I have already received a few comments from clients that like the site, and it has only been live for a few weeks. They were always ready to meet or have a phone call to discuss next steps. All changes had a quick turnaround.
UpCity is an online marketplace that empowers successful relationships between businesses and marketing service providers by providing transparent, trustworthy information. Astash has been a national excellence award winner for the last 3 years with only 5-star reviews on the Upcity Profile!

If you need web-design, Kateryna is your girl! You will get top-notch service from these professionals. Expect your needs to be addressed promptly and effectively. I wasn't sure about colors, or design ideas, and I had no idea what a call-to-action even was. They created a strong and refined online presence for my company in record time, and helped me take some of my ideas the extra-mile. The end-product is not only visually appealing, but functional with great flow. It is the perfect main-hub for my company. I plan to have them build more sites for me in the future. And I will promote them to everyone I know in the Real Estate Industry, as well as other Home Services.

aStash helped me build my website and my experience has been very smooth. They were very quick to respond to my requests and completed the job just as I wanted. The team is very professional and I would recommend them to anyone that needs a website makeover to increase the effectiveness of their business. Thank you.

We are extremely happy with our website designed by AStash! They are also working on our SEO & digital marketing, and we have seen great results so far! We would absolutely recommend them to anybody who wants to have a strong online marketing presence and be found on google searches. They are always available when we have questions and are very professional.

I had a good experience meeting with Katerina for a website design of my in-house bakery. Unfortunately, it was not a right time for my business to grow and I didn't follow up with the process but overall communication and quality of a complimentary design mockup were on the highest level.

AStash is a professional and talented company. They brought wonderful designs to the table and were quick to add in or change anything I wanted. My website is beautiful and I am thrilled with the results. Love supporting another local business!

Kateryna does a great job when it comes to overall, knowledge, reliability, time management, drive and she always provides an honest opinion. The astash team has built my website from scratch and thought me how to use it. She also is very understanding on my time frame and was willing to work with me on all of my special needs.

Kateryna worked incredibly hard to help my company redesign its website and improve online visibility. They have been helping me with ongoing support and maintenance, and content development and strategy for my website. I would highly recommend them as they work hard to create a beautifully designed website and keep their customers happy on a consistent basis!

Kateryna is extremely responsive, reliable, and knowledgeable. We worked with her over a year ago to create a new website for our law firm. We absolutely loved it! She helped us create over 15 pages of content, worked on our Google adwords campaign and we are currently working with astash on SEO for our website. Work is done in a timely manner and they put extraordinary effort in every project with us. Highly recommend!
Our Clients are large, medium and small businesses, including leaders in industries who are interested in quality search engine optimization and increase of sales.