Digital Marketing Agency aStash
We have the passion to discover, learn and try new things. We are never afraid of bold decisions
At aStash we provide WordPress web design services for local businesses in Colorado. We build beautiful web design and management for small businesses to connect with their clients everywhere.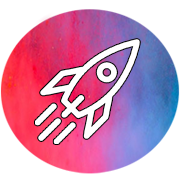 OUR MISSION
Empowering websites with design that brings delight and trust. Growing Colorado businesses with smart marketing strategies.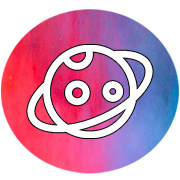 OUR VISION
The greatest achievement for us is a satisfied client. That is why we make every effort to do each job to the best of our abilities.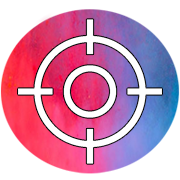 OUR GOAL
Develop high-quality and thoughtful projects with the added bonus of enjoying their growing success. When we improve YOUR sales, we have a job.
Website Optimization Company
Our family-owned digital marketing agency was started in 2018 as a collaborative venture between daughter and parents who have been in the industry for 15+ years and counting. Specializing in Search Engine Optimization and Web Design our mission is to educate businesses about SEO as we move towards a future where we will make this service fully accessible to any and all businesses of all sizes.
Based on strong family values, our priority is and will always be to treat each of our clients as family with the genuine care and respect they deserve. Knowing how truly important it is to see a vision actualized, we will never resort to fake sales tactics, strong arming techniques or a one-size-fits-all approach. Instead, we will take the time to listen, understand and deliver prompt and desired results. Here we treat your successes as our own and your failures as ours.
A great website can help any business. Many business owners can tell you, investing in the future is having an online presence.
Our brand promise is that we will consistently try to grow your business the way we grow ours. There is absolutely no limit to the effort we put in for our clients! The main factor that sets our SEO services apart from the competition, quite frankly, is that WE DELIVER.
SEO Web Design Services
We provide a full range of services: webdesign and web development Fort Collins, complex internet marketing services, WordPress maintenance, and ecommerce web store development. Our services also include: psd to wordpress and theme development. We can create a unique website using the custom wordpress theme to build a user friendly platform with the design that is right for you.
Your website can have a content management system, e-commerce, responsive design for mobile web site access and more. We also offer maintenance services to make sure your website keeps updated and filled with current information and your marketing efforts increase your sales and drive traffic. Our company's purpose is to create a website that meets our demanding standards as well as our customer's high expectations. It is our goal to deliver the best custom design solutions and WordPress development services in Fort Collins, CO.
Every website we create at our WordPress development company has a warranty for 3 months to make sure your small business website works the way you wanted. After that, our web maintenance can help ensure your business is increasing in sales and traffic and continues to succeed online. Our web maintenance plans include direct email marketing, professional blog post writing, search engine optimization (seo) services, media, and content updates. We provide ongoing web maintenance service, social media management, local business marketing and management, and additional features.
<
Working with a web design company
Your business's customized website is uniquely designed to fulfill your customers' online needs, and we are happy to include every step of the way! When having us design a website for you, you get:
Direct communication with our web design group to discuss aspects of the project including design requirements, budget specifics, scheduling, work scope, and more. To make it easier on our clients, we are able to hold meetings via video conferencing.
Respectful collaboration with the Project Manager to set expectations, review the website process, and answer your questions to keep you fully aware of how your website is going to be built and the progress being made.
An approval process so that you are comfortable with your website's design, strategy, content, and launch.
A personalized process that aligns with what you need. We know scheduling can be sporadic and constantly changing, so we are happy to adjust to your desired level of involvement.
Your website is critical to your business succeeding. Please contact us today to find out how Astash can provide optimized online marketing services for you.
Values
industries
Astash developers worked with customers representing a variety of industries, including retailers, small local businesses, attorneys, and non-profit organizations. Whether it is helping general construction firms starting their business in Fort Collins metro area or helping immigration attorneys start their new firm, we have the skills and knowledge to take on any kind of WordPress web site development project and beyond. As a result, we aim to create every WordPress website with clean code and beautiful design to ensure we tell you story in the best possible way.