Products: Social Media
Instagram Strategy
If you want to convert your audience into customers, or to attract more people in your community, you need a strong content strategy.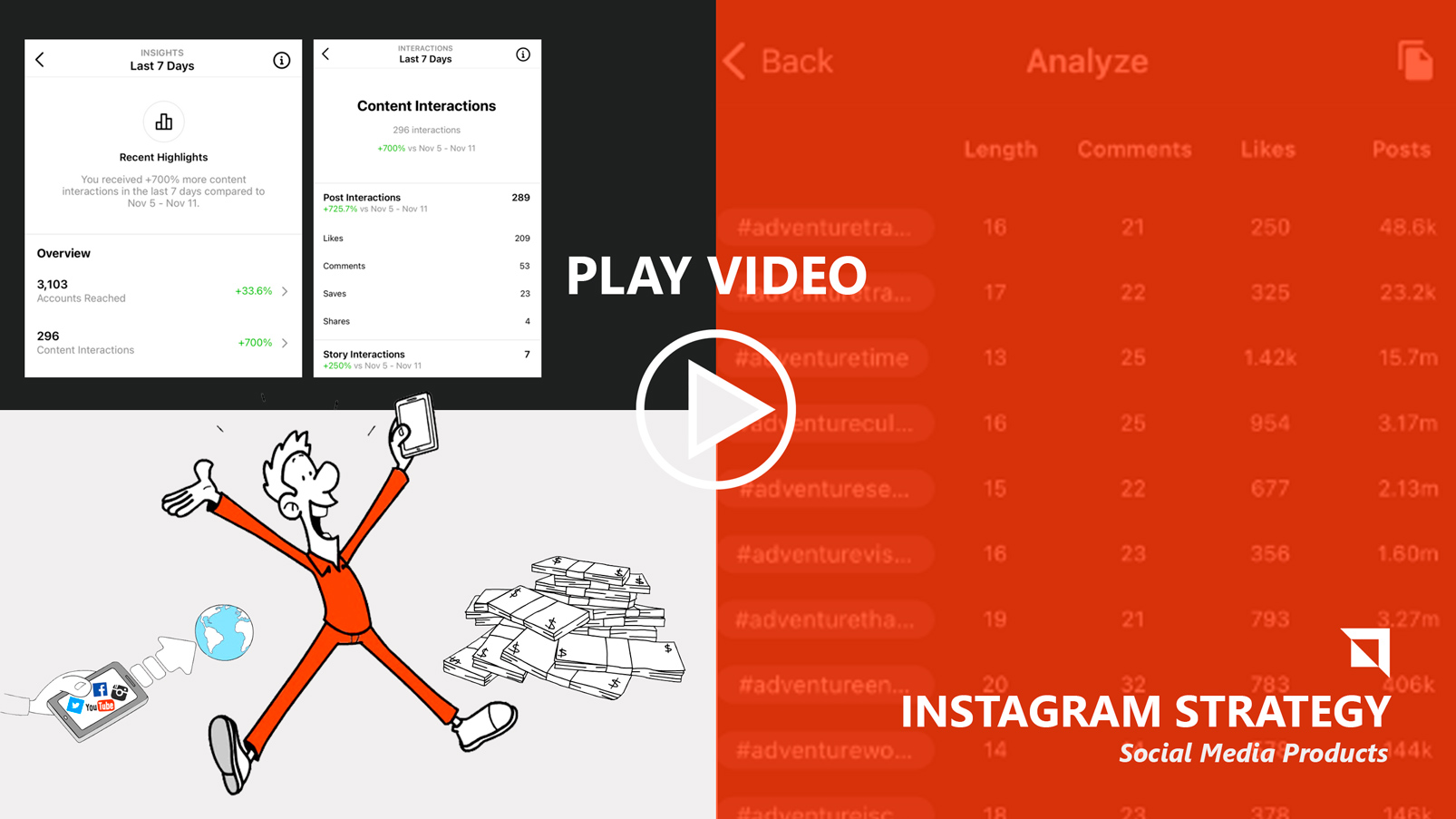 01
Create a unique profile to stand out
02
Build a connection with your followers
03
Make your page look professional
04
Set your Instagram feed up for growth
Instagram Marketing Strategy Process
1
Fill Out Your Business Information
Just fill out a short form with your business info and that's it. Our team will review the order, confirm, and begin our research process.
2
We perform strategy
A well-curated Instagram profile will help you attract users to your website and boost your revenue. We develop a strategy to get your message across the digital platform and achieve your goals.
3
Review Your Detailed Report
After your Instagram strategy is completed, we will provide you with a detailed report for you to use.
Discover Instagram Marketing Strategy
Pricing & Packages
Instagram Strategy
$449.00
Instagram growth strategy: Guideline covering how to grow your Instagram channel through social media fundamentals, IG algorithm & unique brand identity
Detailed audit of every aspect of your profile & feed and guide on how to improve as a part of instagram content strategy
Written consultation on how to optimize your page to stand out from the competition
Audit and suggestions on improvements of your Instagram Bio
Instagram hashtag strategy: A set of 30 hashtags researched for your brand