Products: Social Media
Instagram Hashtags
Astash Instagram Hashtags package is the best way to get more organic reach and impressions on your Instagram posts. Hashtags used in alignment with social media strategy can rank your posts at the top and show your profile right in front of your target audience to increase brand awareness.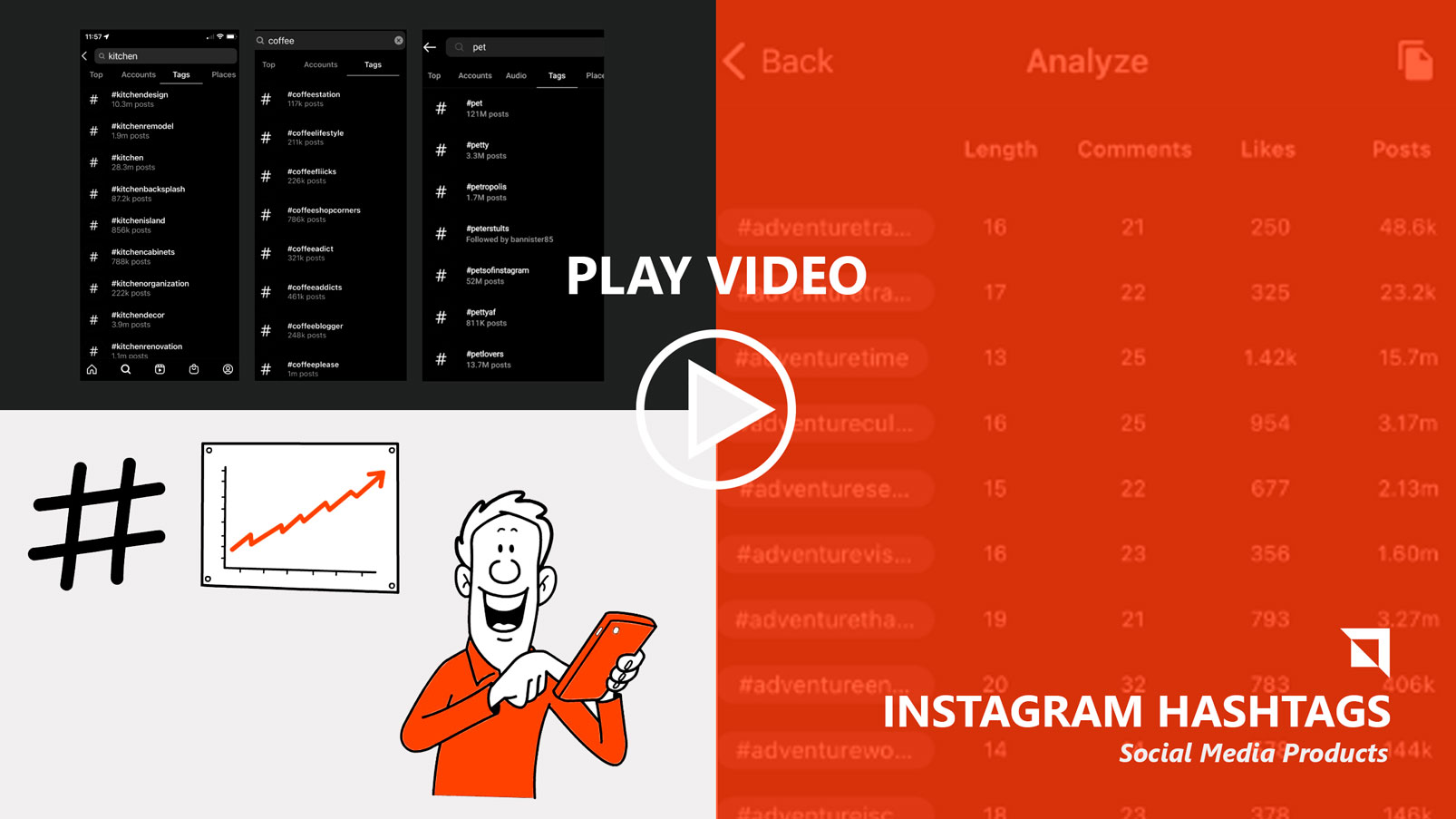 01
Receive handpicked personalized Hashtags tailored to your business
02
Get ultimate Hashtags Guide to dominate your niche with Hashtags
03
Get a professional profile optimization for the best organic growth
Instagram Hashtags Process
1
Fill Out Your Business Information
Just fill out a short form with your business info and that's it. Our team will review the order, confirm, and begin our research process.
2
We Do Hashtag Research
We perform a research for custom targeted hashtags that can help your brand standout in a cluttered space. The right hashtags can organically boost your posts and lead to higher engagement.
3
Review Your Detailed Report
After your Instagram hashtag research is completed, we will provide you with a detailed report for you.
Discover Instagram Hashtags
Pricing & Packages
Hashtag Research
$299.00
180 Hashtags to use on your posts specifically researched for your brand
Account Optimization Suggestions
Free Instagram Growth & BIO Guide