Products: Link building
Local SEO Business Listings
Local directory citations are the bread and butter of local SEO. We build manually created local business directory listings & citations to boost your rankings.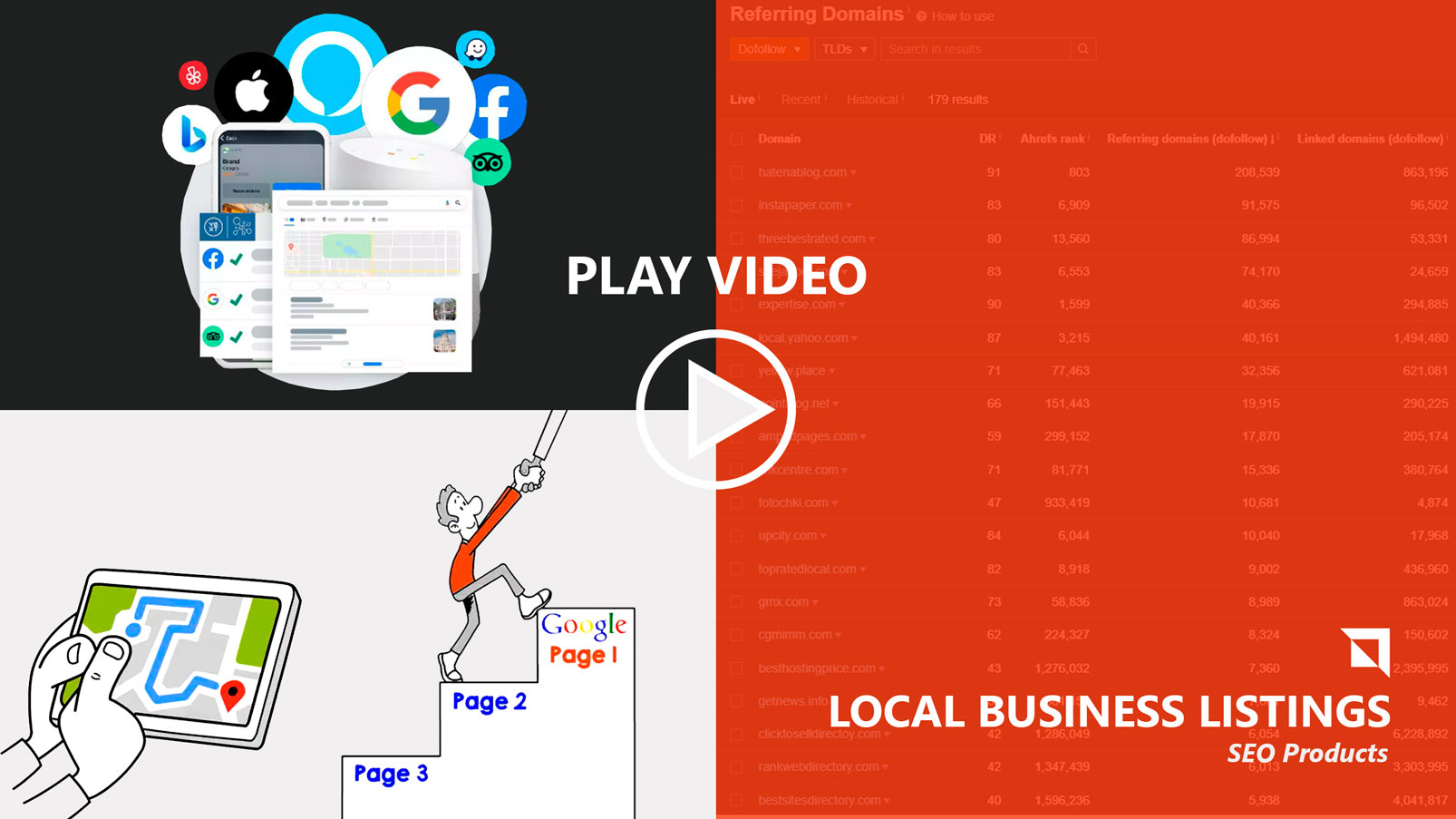 01
SEO Local Listings Audit
The most important part of any Local SEO campaign is ensuring consistency, which is why every single campaign starts with a full business listings audit.
02
Creating Quality Local Listings
We build full business listings by adding logo, video, pictures, social accounts, and more to your listing. Everything we build, is yours: Profile, logins, etc.
03
Local Citations Building
We leverage multiple strategies to determine which directories to choose and ensure you are in the BEST directories for your niche and market.
04
Detailed Local Listings Reporting
After your order is complete you will see a clear, thorough, and transparent report on your account and it lets you know what you need to fix to achieve local supremacy.
aStash is making link building EASY
What is local Business Listings?
Local business listings, also known as local citations are any online profile that mentions a business name, address, phone number, and other key details for brick-and-mortar businesses. Listings can be found on local business directories, social media platforms, apps, and websites, and are used to help end-users discover nearby businesses.
They also play a major role in local SEO performance, helping physical businesses grow their rankings when searchers enter location-specific search queries. More recently, local listings can be marked up with structured data, allowing companies to further increase their visibility.
Why Choose aStash
Local Business Listings?
01 /

Easy to use platform

We have created an easy-to-use platform for your convenience to make sure your orders are clear and accurate. You will be able to order and get your order updated all from your personal account.
02 /

Highest Quality

We provide a durable and timeless local ranking strategy and fully optimized SEO listing profiles. Our hand-selected local directory sites have a great Domain Authority. What this essentially means is that a listing in these directories will mean that your site will receive traffic, backlinks, and also a ranking boost, all at the same time.
03 /

Transparent Results

Transparency is our top priority to ensure customer satisfaction and continuing business. We provide a clear report on what has been done and include advice on how to move forward. Moreover, if you ever have any questions, give your account manager a call and we will explain to you your report in detail.
04 /

Vetted Process

Manual placement of local business listings takes time and effort that can be placed elsewhere in your business. Let us take care of it for you! We've created a streamlined process to secure high-quality placements!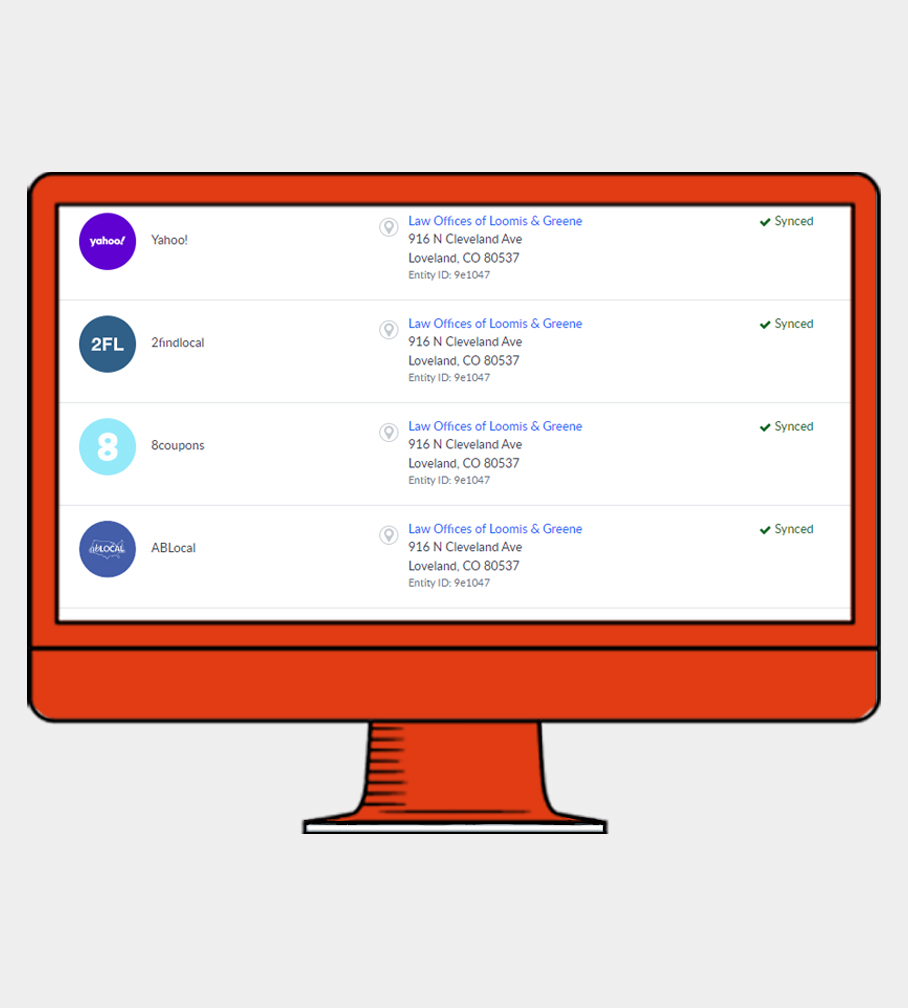 Local Listings Process
1
Fill Out Your Business Information
Just fill out a short form with your business info and that's it. Our team will review the order, confirm, and begin our research and directory submission process.
2
We perform Audit and Submissions
Our team puts every campaign through this detailed, time-intensive audit. We catalog correct and incorrect citations, avoiding any duplication of efforts before we submit your info to directories.
3
Review Your Detailed Listings Report
After your business info is submitted to the carefully selected directories, we will provide you with a detailed report for you to use.
Discover Our Flat Rate
SEO Business Listings Pricing & Packages

KICKOFF Business Listings
$149
40 Local Business Citations
Adding logo, video, pictures, social accounts, more to the listing
Checking for an existing listing first before creating a new citation to avoid duplicate listings
Indexing/Boosting on all live links

LEVITATE Business Listings
$349
120 Local Business Citations
Adding logo, video, pictures, social accounts, more to the listing
Checking for an existing listing first before creating a new citation to avoid duplicate listings
Indexing/Boosting on all live links

ROCKET Business Listings
$549
350 Local Business Citations
Adding logo, video, pictures, social accounts, more to the listing
Checking for an existing listing first before creating a new citation to avoid duplicate listings
Indexing/Boosting on all live links