Small Business Local Marketing
Rocket Package
The Rocket package is a complete local marketing solution that combines converting and creative design with expert digital marketing strategies designed to get your business dominating in your local area. From web design & SEO to social media presence this is a truly comprehensive, all-inclusive package for rocketing your web presence.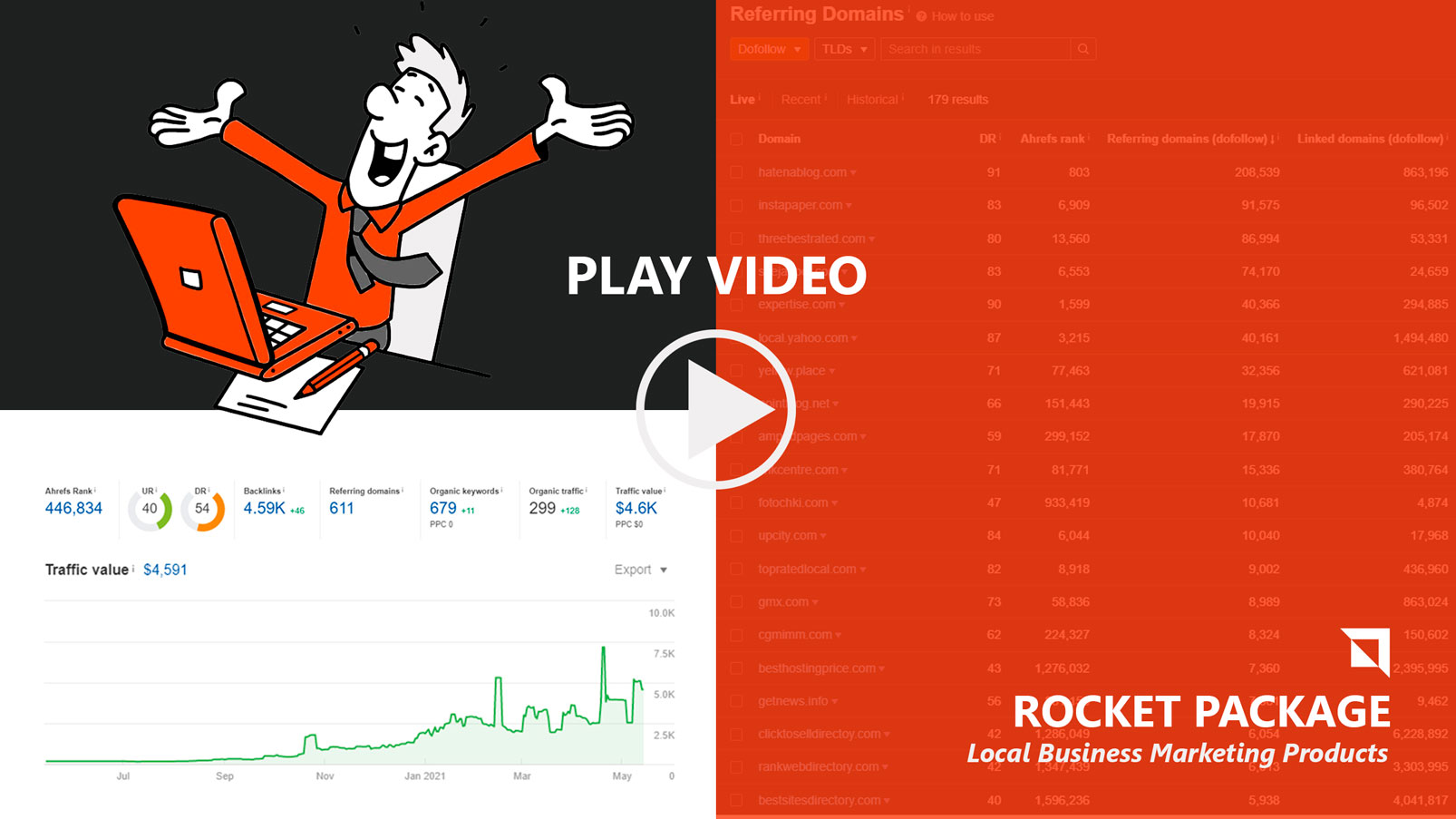 Increase local exposure
Customers are always searching for local products and services on Google. Having your company's business info listed across the internet increases your chances of being discovered and contacted by clients and your website ranking high online.

Expand your target audience
With a well-recognized website, people can find your services online easier. Having a local online presence provides an opportunity to reach a larger target audience because of the high chance anyone around your local area will find you.

generate business leads
With a call to action, it is possible to create many new leads. We build websites with a thought-through call-to-action button or text that will prompt visitors to contact you. The main goal of our business is to design websites that convert!

gain a competitive advantage
An attractive website can enable your company to increase competitiveness in a large variety of options to choose from. An excellent website will assist you in increasing visibility and converting regular online users into your customers.
aStash is making local marketing EASY
What is Rocket Package?
This complex solution brings together the best of our digital marketing technology and expertise into one well-developed package. Get your website easily found online in your local market and gain new leads for your business. We carefully plan your online exposure through thought-through website design and content, and then we optimize every page on your website for speed and SEO to create a strong base to perform. After that, we build premium links to increase your website's authority get truly get your website ranking on Google! Moreover, this package covers everything a small business may need, from video development to social media postings, we got you!