Website Conversion Rate Optimization Services
Levitate Package
Get even better converting website and more local exposure with this package that combines everything included at Kickoff level with better speed, more keywords, vidio development, and a customized chatbot to deliver even more quality leads to your business.

Increase local exposure
Customers are always searching for local products and services on Google. Having your company's business info listed across the internet increases your chances of being discovered and contacted by clients and your website ranking high online.

Expand your target audience
With a well-recognized website, people can find your services online easier. Having a local online presence provides an opportunity to reach a larger target audience because of the high chance anyone around your local area will find you.

generate business leads
With a call to action, it is possible to create many new leads. We build websites with a thought-through call-to-action button or text that will prompt visitors to contact you. The main goal of our business is to design websites that convert!

gain a competitive advantage
An attractive website can enable your company to increase competitiveness in a large variety of options to choose from. An excellent website will assist you in increasing visibility and converting regular online users into your customers.
Work with us
Let's build something great
aStash is making local marketing EASY
What is Levitate Package?
Levitate package delivers plenty of value for your money designed to help you to reach a wider audience in your local area and online. This solution will get your business found in your online local area and ensure that your website is attractive, professional, and mobile friendly so you don't miss out on new customers. Our interactive chatbot will help you convert even more leads! Moreover, we help you find new customers through ranking your website on Google for specific keywords in your city. If you are new to the web and want to drive traffic to your business, this package is right for you!
Why Choose aStash
Levitate Package?
01 /

Easy to use platform

We have created an easy-to-use platform for your convenience to make sure your orders are clear and accurate. You will be able to get live updates on how your campaign going and what exactly is being done all from your account.
02 /

Conversion-focused Website

From outstanding website and expert speed optimization to content creation and SEO link building, we have years of experience in making websites rank and convert for business owners! With our local marketing packages, you can be sure you are getting the best deal to increase your sales and grow your online presence!
03 /

Customized Strategy

Every business is unique and we always believe clients in different industries and locations will need different approaches to succeed online. That is why we have multiple strategies in place that have been tested and proven to make sure your website is ranking in any market and competition.
04 /

Vetted Process

It takes expertise and time to make a selling website and rank it on search engines! Let us take care of that for you! We've created a streamlined process to build websites that convert quickly and effectively and then implement marketing and SEO strategies to increase your customer base!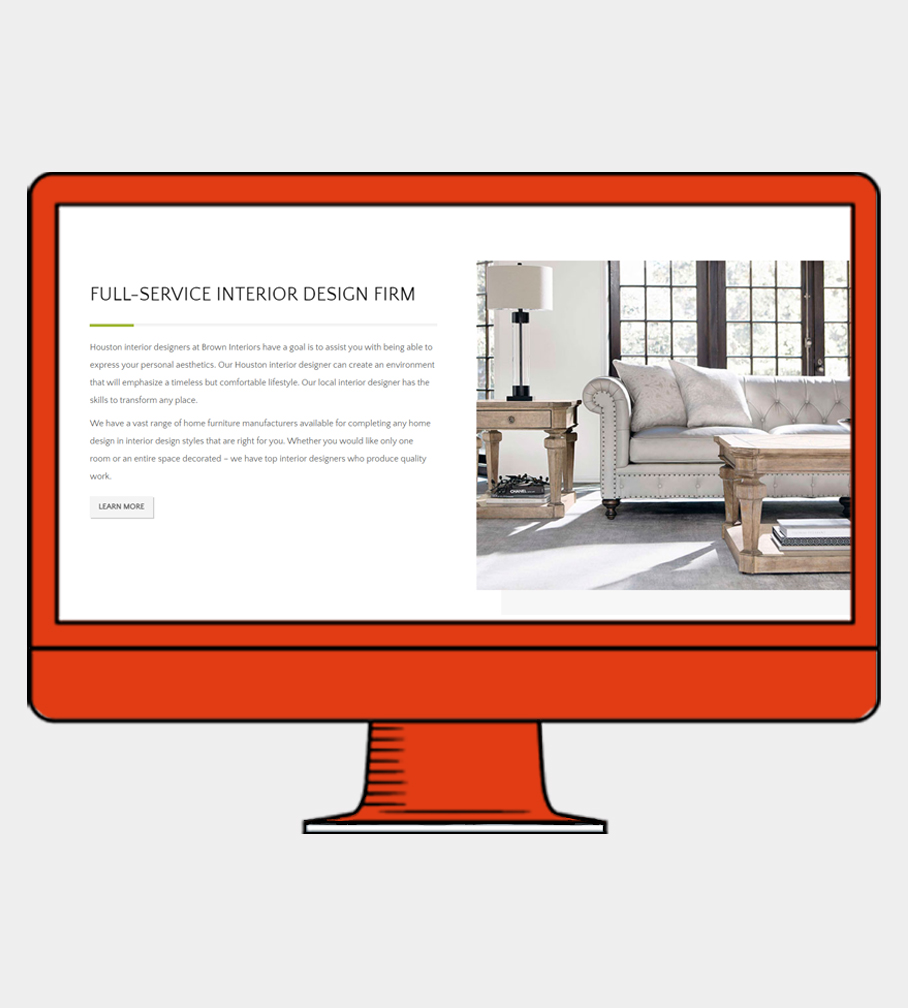 Levitate Package Campaign Process
1
Order & Imputs
Place and order and create your account. You will be taken to the page to enter your business details and design preference. You will then see a clear process with timelines on when you can expect your website to be complete. If you have any questions our customer service will be online to chat or schedule a call!
2
Website Design & Development
Our expert design team will craft your website and our SEO team will get web content written for you. We will make sure your new website is conversion-focused and bring you plenty of new business. After your review, we will develop your new website and make it live!
3
Approval & Results
Review our work and let us know if you need any changes. We want to make sure that it's perfect for you! After the changes to the website and content are implemented and we will continue our monthly SEO work. You will be seeing live reporting for all of our SEO efforts on your account and get monthly detailed reports with explanations.