seo for ecommerce website
"Before we worked with aStash, we were not getting any organic traffic or sales. Since the project has been completed, our organic sales have been up 100% and we are ranking on pages 1-3 on google for various keywords. We went from receiving no organic online orders to 4-5 per week and those continue to grow."
– Theresa Marcucci, Owner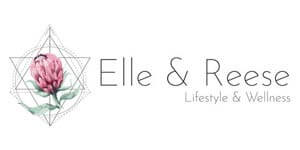 Website elleandreese.com
Type of Service: SEO, Web Development
About the Client: Elle & Reese is a Denver based, US ecommerce company who's goal is to take the hard work out of finding sustainable products that are good for us, are good for the environment and help give back to those in need.
With an already established brand and website, the client wanted to upgrade and optimize their online presence to drive more sales. For us, optimization meant: getting their website to a better platform with more potential to grow, implementing search engine optimization on the website, adding functionality for ecommerce, and bringing our own flair to improve the overall design.
We have converted the existing website,adding custom functionality for ecommerce transactions. Extensive Search Engine Optimization was implemented for each page on the website. Custom content was added.
Website is rebuilt on WordPress
Subscriptions, coupon management, payment methods (Paypal & Stripe) included
Overall design and structure is improved
Search Engine Optimization for 150+ pages
Search Engine Optimization
We were incredibly successful at helping increase sales nationwide for our client. The overall organic traffic increase 376%. The client went from receiving on average 0-2 order per months to 15-20+ orders. Through extensive use of internal search engine optimization techniques, we improved online visibility and achieved exactly what the client was looking for.
Some of the strategies for internal optimization were used:
Keyword Research
Meta Tags Optimization
On-page Density Analysis
Internal Link Weight Management
Ecommerce Development
Fully functioning shipping, payment methods, and subscription purchasing services were delivered and the overall design and functionality of the site was enhanced to client's satisfaction.