The Best Restaurant Web Design Company
We had our website revamped by this company. It was a wonderful experience from start to finish!! Can't recommend them enough!!
Kateryna was very easy to work with and incorporated our ideas along with her professional input. Five stars!!
– Laurie Cadwell, Co-Founder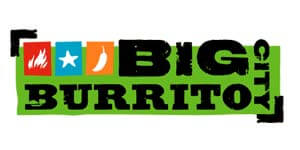 Website bigcityburrito.com
Type of Service: Web Design
Location: Fort Collins, CO
About the Client:
Big City Burrito was first open in 1994 and it is one of the most popular Mexican food restaurants in Fort Collins, CO. They serve award winning burritos and have outstanding daily specials. Make sure to check them out!
The client is a long-time favorite in the community with a desire to update their online image in order to better represent their business to newcomers and better appeal to their online customer base. They wanted us to bring a fresh look to their website, providing a clear and tasty view of their menu and options with fast and smooth functionality. On top of that, they needed a better sales setup to process virtual orders through their website and the 3rd party delivery services.
Designed custom website 100% responsive and mobile friendly for all the screens
Improved structure and usability
Took professional pictures of the menu items
Added distinct and aesthetically-pleasing style to show complex menu options
Set up e-commerce processing so that the company could sell merchandise, gift cards and products
Web design & development
The client could not believe how closely our final product matched their vision. From our photo collages to our artwork and designs, they agreed we presented their food and customers in the best way. Their online sales and processing was increasingly important due to the unexpected quarantine and stay-at-home orders, which made our quick conclusion to this project even more necessary. Their customers (and us) are finally able to mix and match our own perfect burritos online from this wonderful restaurant!