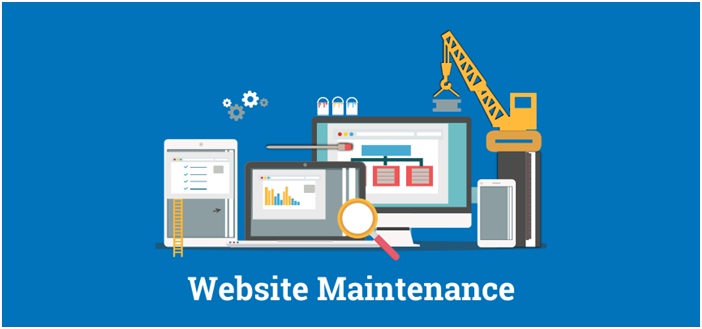 Why do we need WordPress maintenance service for websites?
Are you a happy website owner or maybe your website is still in development? Maybe you are just planning on hiring a company to design your website? It doesn't matter which category you relate to right now, you still need to think about WordPress website support!
For a successful business online, your website must be "healthy". It has to be always working and available for its visitors. It also must have a malware and spam protection along with updated content. For these reasons, there are many freelancers and web support companies like us. We support and maintain many WordPress websites keeping them protected, optimized and updated all the time! Some of our web support services include: updating, content management and creation, updating WordPress itself and its plugins, bug fixes, search engine optimization and more. If you have a website and need WordPress maintenance services, contact us!
WordPress maintenance is a guarantee for your business to keep growing online. An "unhealthy" website is unable to achieve good results. The best way to treat the sickness is to not let it happen! Tech support will save from spam and viruses, prevent hacking into your website, and on time will notify about hosting or domain name expiration. Do you want to add some new information to your WordPress site or to change the old one? Do you need to improve a website loading speed? Get the best WordPress support and maintenance and don't worry about it anymore! The website maintenance is not free, but it can be affordable. You can see many different options if you search in Google varying from $250/month to $3000+. If you choose aStash Designs for your WordPress maintenance services it's the right choice! See our best WordPress maintenance and warranty packages here:
Don't Lose Your Clients!
Think about this case scenario: you put money into development and design of your website and after some time when visitors click on it your pages are barely loading, some pictures won't show, or some links are broken. The logical and unfortunate result will be that the user exits the website and probably never clicks on it again. This is only half of a problem though, because in these cases websites are usually losing their rankings in search engines at the same time.
What's included in WordPress Technical Support?
I can say confidently, nobody will be able to avoid web problems. It can be viruses, server issues, content managers errors and other. Website maintenance is a regular uptime monitoring, maintenance and prompt error fixes.
Some of the services related to the wordpress support:
Everyday monitoring of the site availability
Backup of the databases
Viruses check
Error Troubleshooting
Testing broken links
Content and media management
Cooperation with the hosting provider
Consultations regarding your website
Theme and Plugin Updates
WordPress Updates
Some of our website maintenance plans also include internet marketing maintenance:
Social Media Marketing
Content Creation and Development
Local Listings Managment
SEO and PPC
On the internet nowadays websites always need updates and maintenance to keep succeeding online. See more info about our WordPress Maintenance & Web Warranty Services.